Due to pandemics, the 2020 edition of the Summit is ONLINE
Policy Makers from Key Institutions
United Nations Industrial Development Organization (UNIDO)
International Labour Organisation (ILO)
International Maritime Organisation (IMO)
European Union (EU)
Governmental bodies
Chambers of commerce
Participants
Smart Technologies
Transport and Logistics
Infrastructure providers
Port Handling and Operation
Automotive and Mobility
Suppliers and Retailers
Maintenance
New services
Researchers and Academia
Logistics
Transport
Automation
IoT
Management
Engineering
Political studies
Bottom line
Speakers presentations
Debate
What is the NEW Smart? Topic Debates:
Green Deals
Decarbonisation
Global Partnerships in Transport
Sustainable Cities
Handbook of Global Partnerships
How your business/ institution helps the accomplishment of the United Nations Sustainable Development Goals 2030?
Handbook of Global Partnerships in Transport
is an educational and global communication tool with key discussions, case studies and best practices collected from the Summit participants.
Focus on SDG17: Global partnerships.

For Handbook contributors, send email to contact@unsummit.eu or unsummit.eu@gmail.com
For invitations, send email to: contact@unsummit.eu or unsummit.eu@gmail.com
before 29 September 2020
Smart Transport Summit 2020 speakers include:
---
Vola Rakotondrazafy Andriatahina

United Nations Industrial Development Organization

 "Bridge for Cities" Approach

European Commission



Transport Commissioner

From Green Deals to Smart Mobility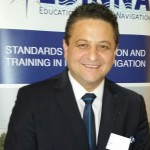 Ovidiu Cupsa

International Maritime Organisation (IMO) Ambassador

 Innovation

and maritime

Costel Stanca



 General Director, Constanta Port Administration

 The vision of smart ports

Emma Mark



 Intelligent Cargo Systems, UK

Right Here, Right Now

Ørnulf Jan Rødseth Senior Scientist



SINTEF Ocean, Norway
New Ship Concepts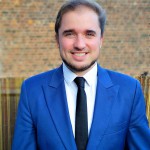 Turi Fiorito



  Director, European Federation of Inland Ports, Bruxelles
Green Logistics



Oana Melinceanu

DG Research and Innovation
European Commission, Bruxelles
Future Urban & Mobility Systems
Despina Panayiotou Theodosiou

 Tototheo Maritime and Women's International Shipping and Trading Association (WISTA)
Key Performance Indicators



Maria Carrera Arce



World Maritime University, Sweden
Synergies between Modes of Transports and Human Element
 Sofia Fürstenberg Stott



Fürstenberg Maritime Advisory, Copenhagen

How to Operationalise Transformative Change

Dr. Delia Dimitriu



Strategic Development Director
Manchester Metropolitan University, UK

Challenges of
Decarbonising Transport Systems
Dr. Codruta Mare

 Babes Bolyai University

Mobility planning



Dr. Cristina Dragomir
 Constanta Maritime University, Romania

Host and Moderator

ONLINE

For receiving invitation for participation, send email to contact@unsummit.eu and unsummit.eu@gmail.com

Early Registration

Until 14 March, 2020

Handbook  of Global Partnerships in Transport

For Contributors

Standard Registration

Registration 15 March -15 August, 2020

Last Minute Registration

After 15 August 2020

Due to sponsorship, no participation fees required.
After the event, recording will be freely available on YouTube and on the website
1
IMPORTANT TOPICS PRESENTATIONS

4
REPRESENTATIVE INSTITUTIONS